As the result of the KEEP Board meeting of November 2018, I found I had been unexpectedly elevated into a new role, that of International CEO, an Honorary position. This was a great honor to be following in the footsteps of the previous incumbents of the position, Mr. Yogi Kayastha, PT Sherpa, and Mr. DB Gurung.
KEEP provides the services of an unbiased visitors' trekking advice center, Porter Clothing, and Porter Welfare Centre, and, an organization with an environmental purpose, I believe KEEP brings into the Nepal tourism arena a uniqueness that no other NGO does.
KEEP has established credibility for delivering a comprehensive training program to grass-root mountain tourism professionals, those people who in general are at the chalk-face of mountain tourism and who directly interact with foreign clients but who are also the residents of many of the excluded communities of Nepal. It is these people who really represent Nepal's famed hospitality and friendliness to visitors, and it is these people who are the backbone to the mountain tourism industry.
The KEEP Board and dedicated staff provide a good solid base on which to build for the longevity and sustainability of the organization in the future.
Looking to the future I am committed to contributing to developing KEEP's infrastructure and implementing a 5-Year Development Plan that will strengthen both the services that KEEP provides to the grass-root trekking professionals and also to the financial sustainability of the organization.
As a not-for-profit NGO, it is not easy to keep our financial head above the water but with the continued support of friends, donors, sponsors, and well-wishers standing by KEEP the organization can look forward to a bright future serving Nepal tourism.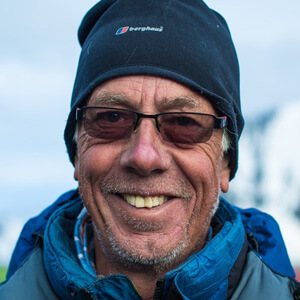 Ian Wall
Honorary CEO 2019