Forword to KEEP's 2019 Biannual Report – Sir Chris Bonington
Twenty-seven years ago I was sitting alongside Lord John Hunt with other members of the Kathmandu Environmental Education Project staff and supporters at the 'KEEP' inauguration ceremony. At that time KEEP presented a refreshing approach to raising environmental awareness, engaging with the remote hill communities, and providing training opportunities for those Nepalese staff that are the backbone of the trekking and mountain tourism industry, a vital sector contributing to Nepal's GDP.
Over the intervening years, KEEP has gone from strength to strength, surviving, almost untouched, the disruption forced by the more recent changing political landscape in Nepal, it has continued to deliver both training and environmental awareness programs in remote areas and often to excluded communities.
As we have seen with the recent events on Everest Nepal's mountain tourism industry is experiencing a radical shift in, not only the attitude but also the expectations of adventure seekers from around the world visiting the high Himalaya.
With the increase in the numbers of people visiting the trekking and mountain regions of Nepal, there is new and greater pressure on the fragile Himalayan environment. The work that KEEP does in supporting the rural communities in developing sustainable and environmentally friendly tourism activities is critical in preserving Nepal's natural beauty for future generations. Their training programs are essential in providing the grass-root tourism professionals often freelance workers with the essential knowledge to not only enhance the visits of trekkers but also in preserving the environment. The advice given to trekkers visiting the KEEP Visitors' Center and, the work of KEEP Porter Clothing Center undoubtedly enrich the mountain experience for all.
I wish to KEEP continued success with its future activities and as I mentioned back in 1992 'I strongly urge you to support this project'.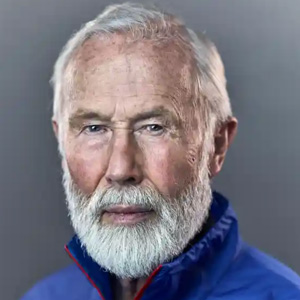 Sir Chris Bonington UK
July 2019