A registered non-profit non-governmental organization, Kathmandu Environmental Education Project (KEEP) has the mission of ensuring the future ecological and cultural prosperity of Nepal and its people by maximizing the benefits and reducing the negative impacts associated with tourism. Established in the year 1992 AD, KEEP was initiated after the tragic death of a young British trekker Tracey Taylor Young. During her climb on the trekking peak Imja Tse (Island Peak) with her friend Joanne Chittenden with the objective of raising awareness of the growing environmental degradation of the Khumbu region of Nepal, Tracey was killed in a fall. Thus, in her memory, a new eco-tourism project was established with the aim of providing education on safe and ecologically sustainable trekking methods to preserve the unique and fragile ecosystem of the country.
HISTORY:
In February 1991 two young British women, Joanne Chittenden and Tracey Taylor-Young set out to climb Imja Tse (Island Peak). Their trip aimed to highlight the issue of litter on the trails in the Khumbu region besides enjoying themselves and spending some time amidst the majestic peaks of the Nepal Himalaya. Their journey ended in tragedy, however, when Tracey slipped while crossing an icefall and was killed. It was the love that Jo and Tracey's fiancé, Johnnie Woods had for her that inspired the establishment of KEEP.
Quote from Tracey
"Mountains are the only place I can be truly happy. It is just nature, beauty, looking at them and feeling them. They can make me cry with emotion. – Tracey Taylor Young (1959 -1991)"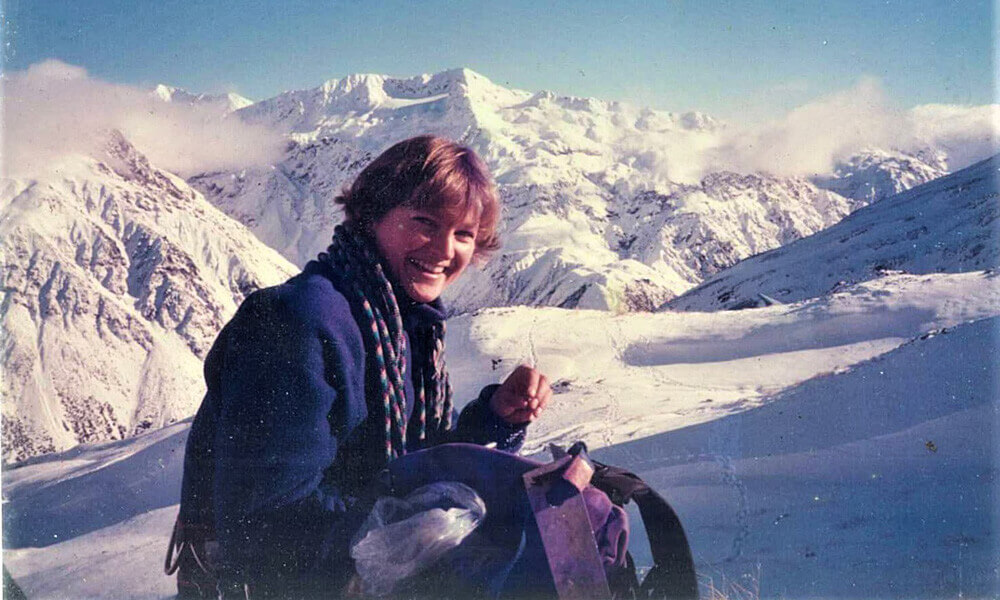 In her memory, it was decided that a new project on ecotourism should be established to provide education on safe and ecologically sustainable trekking methods to preserve Nepal's unique and fragile ecosystem.
Joanne Chittenden and friend Johnnie Woods returned to Nepal and worked together with colleagues based here including Steve Powers, Wendy Brewer Lama, and the late Dr. Chandra Gurung to study the impact of trekking on Nepal in order to develop a way to increase access to environmental and safety information.
This brought about the establishment of the Tracey Taylor Young Mountain Trust in the UK and KEEP (Kathmandu Environmental Education Project) in Nepal. KEEP then obtained support from the late Lord John Hunt and by the autumn of 1992, KEEP's Visitor Information Centre in Kathmandu opened its doors to the public.
Since the idea first germinated in 1991, KEEP has continued to expand its sphere of influence and develop new projects. Today, we are established as one of the leading eco-tourism NGOs in Nepal and have links to international organizations in Europe, the USA, and Australia.