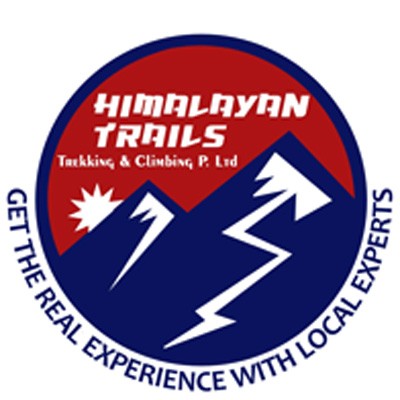 Specialization: Travel Agent
Himalayan Trails Trekking & Climbing Pvt. Ltd.
Himalayan Trails is a local company with its own trademarks. Over 20 years of experience in guiding and trekking in the Himalayas. We, the Himalayan Trails family are always concerned about the well-being and safety of our valued clients and local staff. We are always committed to providing our clients with the highest quality service and meeting all of their trekking and mountaineering needs. At Himalayan Trails, we are aware of our impact on the environment and take responsibility for Eco-friendly and sustainable tourism. We are very serious about promoting environmental causes and educating our staff and the local people about nature conservation.
Contact Details
Mr. Gobinda Shrestha
Jayatha, Kantipath, Kathmandu, Nepal
Post Box: 3067
9AM - 5PM
+977-1-5369530
+977-9841673696